Healthy U: 6 Weeks to Better Health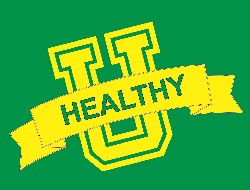 Event Type: Adult
Date: 4/26/2017, 5/3/2017, 5/10/2017, 5/17/2017, 5/24/2017, 5/31/2017
Start Time: 2:30 PM
End Time: 5:00 PM


Description:

This Chronic Disease Self-Management Program is a fun, interactive 6-week workshop where 10-15 adults living with a chronic disease (ex. high blood pressure, diabetes, obesity, etc.) and who want to improve their health learn ways to do so. Workshops are led by two trained leaders from Fairhill Partners who know firsthand what it takes to improve their health and well-being. Over the 6-weeks, you'll learn how to eat healthy, exercise, reduce stress, and talk with family and doctors. If you take the workshop, you will receive a relaxation CD and the Living a Healthy Life with Chronic Conditions book at NO CHARGE.
This workshop is co-sponsored by the City of Shaker Heights and Shaker Heights Public Library. Advance registration for this 6 week series is mandatory.

Library: Main Library
Location: Meeting Room G
Contact: librarian@shakerlibrary.org
Contact Number: 216-991-2030
Status: We're sorry. This event is currently full.

We're sorry. This event is currently full.